Asimo will be a weapon
For my tens of readers,
Asimo
is a self contained bipedal robot. There are some that maintain that Honda will not create 'warbots'.
I maintain they will, there's too much money in war not to, however I also think they will
eventually
also sell one used for sexual gratification.
Humans... If we can't fuck it, we'll blow it up, or use it to blow up something else.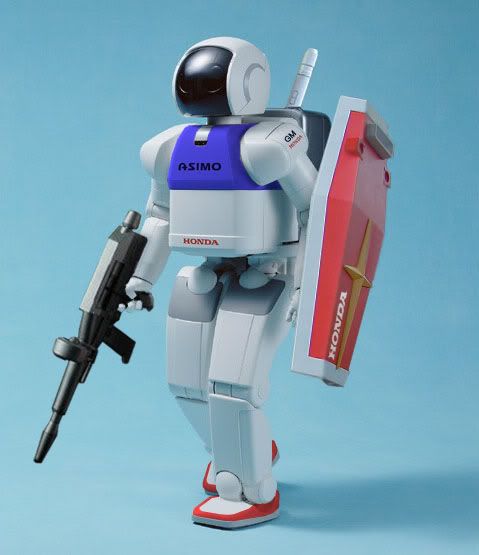 By the way, this is a photoshop hack job, not too bad, but one none the less